Three Top Ways to Improve Your Property
Your home is your castle, here's how to make it even better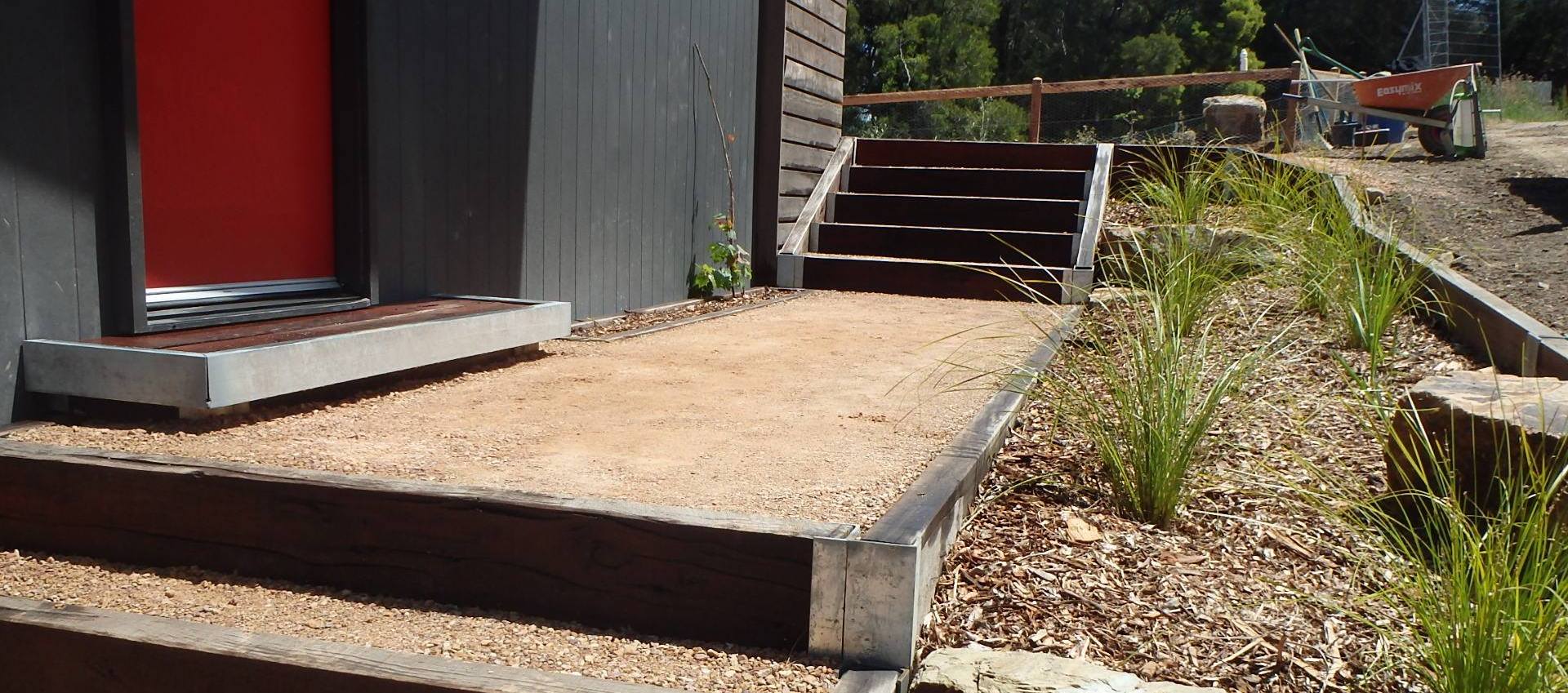 Whether it's a two-bedroom unit, the humble family home, or a rural farmstead, there are always ways you can improve your property and landscaping is a great way you can update your surroundings.
Here are three top ways you can easily improve your property through landscaping.
Feeling the Grass Between Your Toes
Everyone loves the feeling of walking barefoot across a lawn, with blades of beautiful grass between their toes. Often in the Australian climate grasses become tough, wiry, and unpleasant to walk on. What's worse is when your lawn is invaded by weeds and other nasties that make you yelp in pain.
Laying fresh, properly cared for, instant turf is a great time-saving way to make sure you can always put your best foot forward and enjoy your lawn for years to come.
Having a Great Looking Deck
The call of Summer is always just around the corner, family gatherings, long afternoons with friends, and evenings around the barbecue. Now with more decking materials available than you can shake a stick at you can create a great looking deck that both complements your style and adds valuable living space to your home.
Building a deck doesn't have to be a pain, hiring a professional landscaper will help you achieve the results you want for decking that will last for years.
Achieve Zen in Your Garden with a Water Feature
Adding a water feature to your garden promotes rest and relaxation. Flowing water calms the nerves, revives the mind, and soothes the spirit. A water feature is also a great way to attract birds to your property, and make an excellent home for fish and aquatic plants.
Get started by contacting Outdoor Edge Landscapes who can help you design a water feature that will improve the tranquility of your outdoor areas.
---
Jason & Kim Carbone
My wife and I recently used Outdoor Edge Landscaping shortly after we built our new home to landscape the back and sides of our block.  
From the beginning, we found Zach very easy to speak with. He was flexible & honest in helping us work through our design ideas and prompt in getting back to us with his quote. All work was completed in a timely manner and we were kept informed along the way of the progress.  
Zach and his team delivered a high quality finished product that was exactly what we were after, and it has added lots of value to our home.  We would certainly recommend Outdoor Edge Landscapes to others and will be having them back to do our front yard too.
Krista Franklin
From the moment Zach came to my home to do a quote for landscaping, all the way through to finalisation of the job, the Outdoor Edge Landscaping team were nothing short of outstanding.
I cannot thank the team at Outdoor Edge Landscaping enough for giving me the garden I always wanted. It was an absolute pleasure to deal with them – nothing was ever too much trouble and their work was to the highest of standards – from the brickwork all the way through to my new letterbox! I would recommend them to anyone looking for a landscaper and will be forever grateful for their hard and exacting work.
If you are looking for a landscaper and want a team of people who take a lot of pride in what they do, you cannot go past Outdoor Edge Landscaping.
Lee & Julie Clayton
We recently used Outdoor Edge Landscapes to transform the front and backyard of our new home. 
Zach was very approachable and flexible in working out the final design and produced a fantastic outdoor entertaining area our family will enjoy for years to come and all at a very reasonable price and would highly recommend Outdoor Edge Landscapes to anyone.
Chris Peers
Outdoor Edge Landscapes is a superbly professional team of experts who handled every aspect of our job with precision and brilliance. We cannot recommend them highly enough.
Lee Richardson
We were very impressed with Zach and the Team right from the start. Always on time, nothing was too much trouble and really friendly – which I believe is important to create the perfect space. 
They have transformed our high maintenance front lawn and struggling shrubs into wonderful low maintenance lawns, gorgeous garden beds surrounded by perfect paving and feature pots. 
It is now an absolute pleasure to sit out the front of our house, enjoy the scenery and just relax.
We would highly recommend Outdoor Edge Landscapes.
I think we have quite a few jealous neighbours!
Sue Amos
From the beginning to end of our project I found Zach, Nate, and Jay so accommodating to work with. I already had a plan and we were able to go ahead with the project with a clear goal in mind.
If anything required tweaking Zach was clear and concise in his communication and was never too busy to take the time to explain every step upon the way. The team worked so hard and sometimes in very trying conditions. 
Ours was a rather large project and we could not fault a single thing. I happily recommend Zach and his competent team to anybody in need of a high standard of work.
David Mangan
Outdoor Edge Landscapes converted my tired and dated property into a fresh and modern living space that I'm proud to come home to. Their quality of work stood out to me, and Zach was great to deal with, happily answering all my questions and offering helpful advice. 
I can confidently recommend Outdoor Edge Landscapes to those wanting to improve their home.